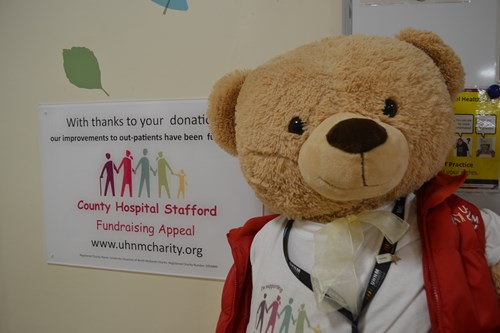 We are a small but very helpful team who are here to support you with everything charity related! We can give you advice about making a donation, fundraising for us, how you can get involved with the charity and much more.
Please call 01782 676444 (Monday to Friday 8.30am – 4.30pm) to speak to any of the team or email charity@uhnm.nhs.uk and we'll get back to you as soon as we can.
Lisa Thomson - UHNM Director of Communications and Charity
Lisa is Director of UHNM Charity and represents the work of the Charity at Board and Executive level. 
Steve Rushton - Head of UHNM Charity 
Steve leads on developing major appeals and works with the Charity Committee and senior staff to ensure the UHNM Charity continues to grow.
Becky Bate - Junior Administrator
Becky supports the team with various admin roles and the day-to-day running of the charity.  
Joanna Walford - Procurement Administrator
Joanna processes all of the Trust's spending applications and can answer any queries in relation to them. 
James Wood - Communications, Fundraising and Events Officer
James promotes the work of the charity both publicly and within UHNM and encourages as many people as possible to get involved. 
Sarah O'Reilly- Fundraising Officer
Sarah makes sure everyone fundraising for us is processed and looked after properly.
Gary the Bear - Mascot
Gary is our charity mascot who knows all the right people and goes to all the right parties.